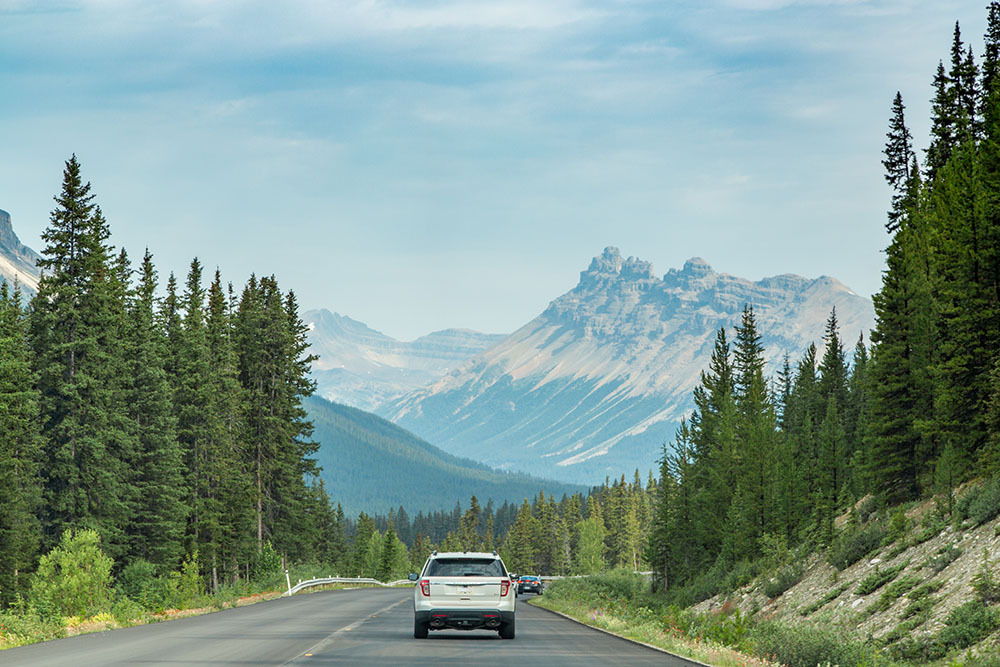 ALL-SEASON VS.
SUMMER TIRES: WHICH ARE BETTER FOR CANADIAN SUMMERS?
Canada is a vast country that's home to a wide range of climate conditions. From the long, harsh winters to the sticky, humid summers, choosing the right types of tires is essential for car safety. Every year, when the snow clears up and the days start getting longer, you'll need to swap out your winter tires for something more seasonably appropriate. If you're a first-time car owner, you might be wondering which option is best for summer in Canada: all-season tires or summer tires. Several factors go into making this decision including your local weather conditions, type of vehicle, and personal preference. Let's discuss the pros and cons of each tire to determine which one will offer the best performance for you.
The Difference Between All-Season Tires and Summer Tires
All-season tires are exactly what they sound like–tires designed to perform in every season. These tires provide better traction in both wet and dry conditions. And although they can't replace winter tires, all-season tires can even withstand light snow. However, the rubber compound in all-season tires will become too soft for safe driving if the roads are too hot. If you live in a particularly warm area of Canada, summer tires will be the better option for you. Additionally, summer tires tend to have a smaller tread pattern that allows for less resistance and increased stability. 
Are Summer Tires Safe to Use In Spring and Fall?
Summer tires are safe to use when temperatures rise over 7 degrees Celsius. This means you will likely be able to use your tires in spring, summer, and parts of fall. It's not advised to use summer tires year-round, so remember to keep an eye on the conditions. 
Are All-Weather Tires and All-Season Tires the Same?
Don't confuse all-season tires with all-weather ones. All-weather tires are closer to winter tires. They are designed to withstand snow and slush but can be left on year-round for winter driving if needed. If storage is an issue, all-weather tires might be the perfect solution. 
Best Tires for Canadian Summers
If you're in the market for new tires this season, deciding between all-season tires and summer tires is ultimately a matter of driving conditions and personal preference. Looking for an expert opinion? Contact the dedicated team at TreadNation today. You can count on us to provide the information you need to make safe driving decisions in Canada. We also buy tires at cost, provide free tire rotation, and offer tire storage for the off-season. For all things tire-related, TreadNation has your back.