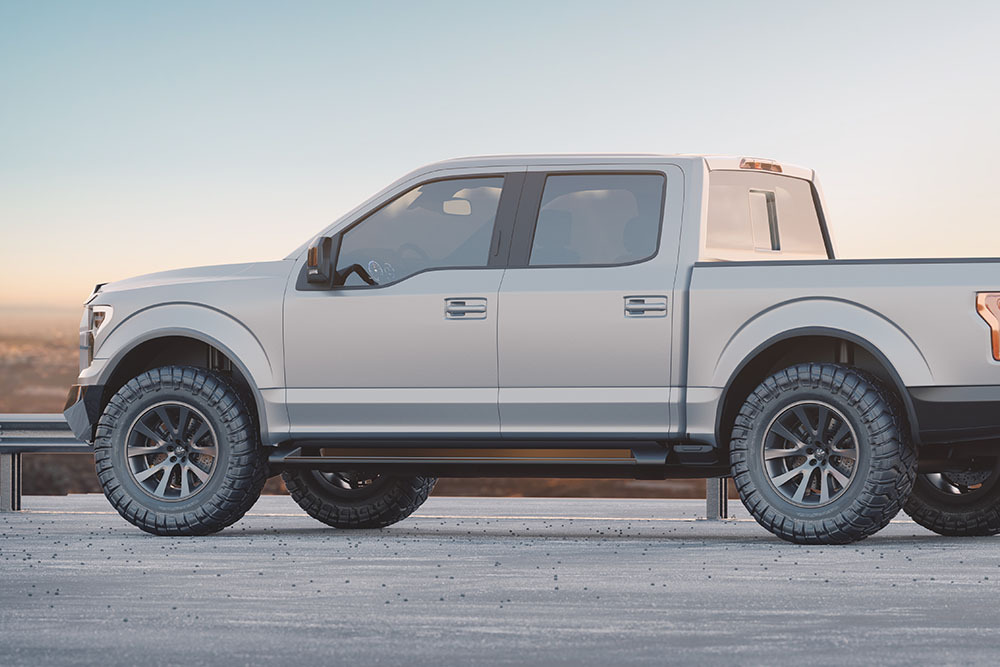 If you own a truck, you must have the right tire sets to ensure safety and optimal performance in various road conditions. The kind of tire you choose should be able to meet your driving needs. An off-road enthusiast has different tire needs than someone who primarily drives on highways. Continue reading to explore the different tire types available in the market, including their key features.
Off-Road Performance
Tires for rough terrain are a must-have for those seeking adventure beyond paved roads and venturing into rugged terrains. Brands like Bridgestone Dueler and Michelin Defender LTX M/S offer excellent performance with treads designed to grip uneven surfaces effectively. These tires enhance traction on dirt trails while maintaining stability on regular roadways.
On-Road Durability
If you require reliable light truck tires, consider options like Firestone Destination LE2. These tires ensure solid handling, and you can rely on them anywhere. Averagely, they last between 50,000 and 60,0000 miles.
These all-season tire models have reinforced sidewalls that resist punctures from rocks or debris encountered while driving. They offer comfort and capability, ensuring all-year-round convenience.
Winter Performance
Investing in high-quality tires for the winter is imperative in regions with harsh winter climates. The Bridgestone Blizzak DM-V2 offers exceptional wet traction and deep tread patterns that improve grip on snowy surfaces. Similarly, Michelin's X-Ice Xi3 series boasts outstanding ice and snow performance due to its unique treads specifically engineered for cold weather.
All-Terrain Flexibility
If you want to maintain your comfort levels during daily commutes, then all-terrain tires are ideal for your truck. Brands like BFGoodrich All-Terrain T/A KO2 and Cooper Discoverer AT3 4S perform excellently on various road surfaces, including dry and wet conditions.
Fuel Efficiency
It is crucial to consider fuel efficiency alongside the load-carrying capacity for truck drivers who frequently transport heavy loads. Pirelli Scorpion Verde All Season Plus II offers low rolling resistance without compromising its ability to handle heavier payloads. Its reinforced construction gives this tire enhanced stability even under bulky loads, ensuring comfort in long-distance journeys.
Quiet Ride
A good tire should balance noise reduction and traction in all weather conditions. The Yokohama Geolandar A/T G015 stands out among its competitors. Its treads are aggressive and provide excellent performance, with minimal noise production during the driving experience.
The tire combines aggressive off-road capabilities with smooth ride quality on paved roads, making it an excellent choice for multi-purpose trucks. To ensure the tires can handle the multi-purpose function, they are made of high-quality to increase tread life.
Selecting the best tires for your truck requires careful consideration of factors such as traction in different conditions, load capacity, and comfort level during long drives or commutes – all tailored to your specific needs as a truck driver. By understanding these key features associated with reputable tire brands like Bridgestone Dueler A/T Revo 3 or Michelin Defender LTX M/S, among others mentioned above, you can make an informed decision when purchasing new tires from trusted sources such as dealerships like TreadNation in Saskatoon.