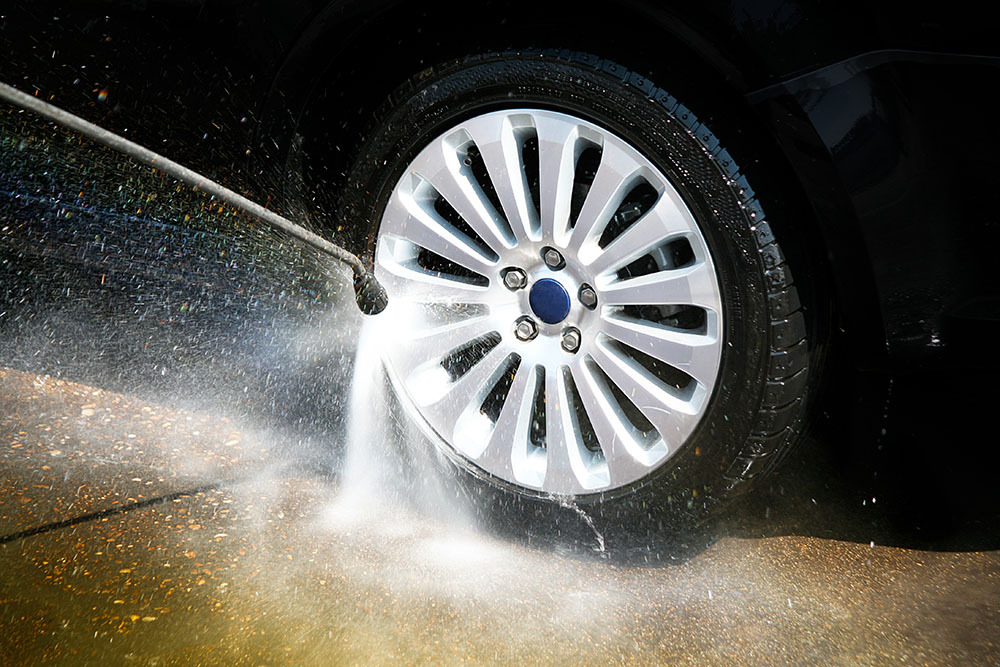 HOW
TO SUPER CLEAN YOUR WHEELS
Because of their positioning, car wheels collect more dirt than other car components. Besides the usual dust, road grime and grease also gather on car wheels. The brake dust also leaves a dark brown build-up on the wheels.
Leaving dirt and mud on your car wheels can damage your tires and speed up corrosion on the rims. Fortunately, you can use simple steps and products to clean your alloy wheels and restore their fresh new look.
So how do you super clean your wheels?
Get a High-Quality Wheel Cleaning Product and other Supplies
The first step is to ensure you have a high-quality alloy wheel cleaning product. You can buy a good cleaner from the Amazon store. Chemical Guys' Diablo Wheel Cleaner is one of the top picks that is safe on wheels with ceramic coating. Also, you can choose Meguiar's Ultimate All Wheel cleaner that dissolves heavy brake dust.
You may be tempted to use other DIY methods to clean the wheels. But if you want your wheels to look super clean, a tire cleaner is the best option. Remember that contaminants embedded on wheels require certain chemicals to clean them.
Additionally, make sure you collect other cleaning supplies that include:
Detailing brush
Microfiber towel
Wash bucket
Soft bristles tire brush
Degreasing automotive shampoo
Blast Loose Dirt with a Pressure Washer
You can use a pressure washer to remove loose dirt from your wheels. If you don't have a pressure washer, you can use the spray nozzle on your garden hose to loosen baked-on mud, debris, and brake dust.
Apply Alloy Wheel Cleaning Product
Make sure you apply the alloy wheel cleaner as directed for a deep clean. This product penetrates the dirt without causing any damage to the paint or lacquer. Make sure you apply the spray to the lug nuts to remove the grime and loosen the rust.
Make sure you put on latex or rubber gloves while cleaning so you don't get in contact with corrosive brake pads dust or cleaning products that may cause skin irritation.
Wait for a Few Minutes
After spraying the cleaner on your aluminum wheels, leave them for a few minutes before rinsing. A high-quality cleaner will change colour as an indicator of the amount of dirt being washed.
Scrub the rims with a cleaning wheel brush in a circular motion. Make sure you reach wheel wells and spokes. You can use a clay bar to remove remaining contamination and iron particles from rotors.
Rinse Completely
Thoroughly wash the cleaning solution away using a pressure washer.
You can give your wheels another wash with an automotive shampoo. Use a microfiber towel to scrub and then rinse the wheels again. Leave the tires to dry or remove water spots with a dry microfiber towel.
Add Tire Dressing Product
Once your wheels are spotlessly clean, apply wheel wax or sealant to give your wheel a clear coat of tire shine.
Final Thoughts
You don't have to be a car care specialist to clean your alloy wheels effectively. You can watch a full video on the best wheel cleaning to get the hang of it even as a beginner. However, you can visit auto detailing near you or a car wash for deep wheel cleaning and engine bay cleaning. They will remove invisible and visible contaminants from your vehicle's interior and exterior, including headlights and leave a super clean car