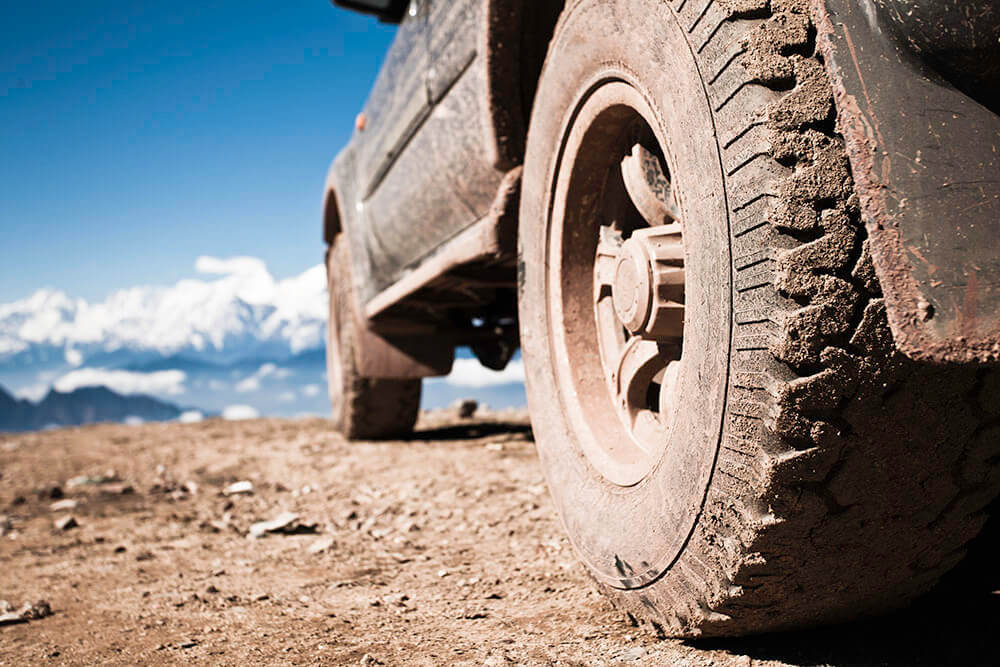 If you're an off-road enthusiast or spend more time on rocky terrain and muddy conditions, you may want to consider buying durable tires with a bulkier and more aggressive tread. Mud terrain tires are great off-road tires for such conditions. They have heavy tread blocks or tread patterns, differentiating them from other tires.
To buy winter tires for your vehicle, you have the option to choose from a variety of mud tires. You can also consider a few factors before buying the perfect mud terrain tires for your vehicle. Here is a comprehensive guide on buying mud tires.
Types of Mud Terrain Tires
Mud tires are classified into three main types, namely:
All-terrain tires: these tires can be used for various styles of terrains. They are widely known for their versatility but are not the best for extremely muddy conditions.
All-season mud tires: all-season mud tires aren't designed for winter roads because their tread design, tread depth, and composition aren't designed for off-road traction. But they have long-lasting treads that can thrive on moist and dry roads.
Excessive mud tires: these tires are designed for rocky crawling, sand, deep snow, and muddy terrains. They have competitive tread styles to offer grip on all surfaces. Most of them come as radial or bias-ply.
Factors to consider where buying mud terrian tires
Cost
To buy the right tire for your off-road vehicle, such as a Jeep, you need to consider how much you're willing to spend on the tires. But buying a tire at an extremely low cost could also mean buying a low-quality tire with a high tread wear rate. Check various sales outlets to compare prices and quality before deciding on the tire to buy. A high-cost tire may come with a warranty, which is an excellent assurance of its durability.
Load Range
Check on the load range if you intend to use your vehicle, whether a jeep wrangler or a jeep, to carry a heavy load. Load range indicates the capacity your tires can hold. The higher the range, the higher the capacity.
Size
The size of your vehicle is very crucial in choosing mud tires. Most people prefer to buy off-road tires bigger than their initial tire size. While this may be good, it can also cause damage to your jeep. It's thus best to consult experts or mechanics on compatibility with your car.
Type of Tire
There are different types of tires in the market. This may be in terms of the manufacturers. Do your research to determine the pros and cons of each tire type to help you decide on the type to buy. However, some of the top-rated mud tires include BFGoodrich tires, Toyo tires, Nitto, Falken, Maxxis, and Mickey Thompson
Construction of the Tire
Mud terrains differ in their construction. Most use a bias-ply construction, which helps the tires glide on the muddy terrain, protecting them from abrasions, tread wear, and punctures. Check the various tire types to choose one with the best construction.
In conclusion, whichever tire you choose, select one with the best warranty, speed rating, psi, tread lugs, and road performance. You can contact us at TreadNation, and we will connect you with a tire expert to help you find the best heavy-duty or winter tires, guaranteed to give you the road traction your jeep needs.