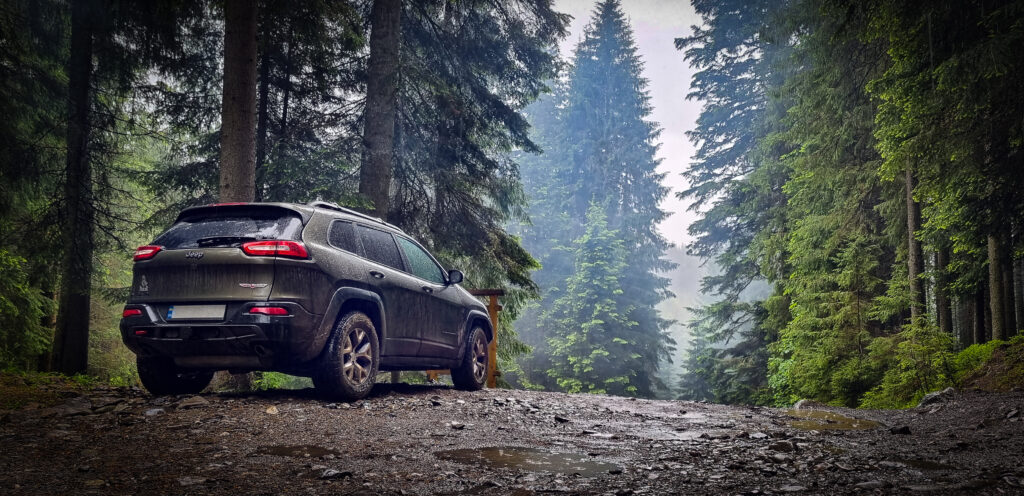 TOP
OFF-ROAD TIRES FOR THE BACKCOUNTRY
Shopping for off-road tires shouldn't be a difficult task; however, it can be overwhelming with all the options out there. If you're an off-road enthusiast and need tires as ambitious as you are, check out the extensive selection at TreadNation.
When venturing into ultimate terrain, you definitely want a truck with high ground clearance and tires with an aggressive tread. If you drive a light truck, tires are crucial to keep you on the paths. We've laid out what we think are some of the best off-road tires on the market, with fantastic.
Goodyear Wrangler MT/R with Kevlar
If you know what vehicle tires are, you know the name Goodyear. The name has earned its year after year rankings in all tire categories, including performance tires and all-season tires. There aren't many tires for heading out on off-road adventures that can compete with the Goodyear Wrangler. This tire is incredibly durable off-road and can get by in normal road conditions. Although not made of 100% Kevlar, it is added into the compound for durability, making this specific tire 35% more resistant to cuts and punctures than its former.
BFGoodrich Mud-TerrainT/A KM3
Another premium tire brand we all know is BFGoodrich. This off-road tire is designed with a Terrain-Attack pattern that includes a symmetric tread design making it perfect for terrains such as dirt, gravel, and mud. It may not be able to replace a road tire fully, but it is still decent on dry and wet roads and can resist most hydroplaning.
Toyo Open Country M/Tre
Next up, a brand known for being one of the best producers of road and performance tires, Toyo tires, has come out with a pretty great off-road tire. Over multiple tests, the Toyo Open Country M/T proved itself worthy, especially as a mud-terrain tire. Even more surprising, it's excellent in unpacked snow. The tread blocks and rubber compound allow it to dig into any snow depth and find a grip. On the other hand, this tire does not handle well on packed snow. Although this tire is known to be noisy, it does self-clean.
General Grabber X3
It may not be a premium brand like the ones listed above, but this tire is well-performing in the backcountry. Its Duragen technology with a 3-ply body casing gives it its rigidity. The ability to deflate without compromising the tire's integrity, and the open tread design, affords it the ability to handle deep mud. Tire experts put the General Grabber on par with the top well-known brands, especially for the price and tread life.
Cooper Discoverer STT Pro
Last on our list of excellent off-road tires is the Cooper Discoverer STT Pro. It's perfect for your next set of truck tires and if you are a serious off-road junkie. With Armor Tek3 technology, this Cooper tire can handle a beating while providing excellent traction. Admittedly, it's not amazing for road driving, but it gives off minimal road noise.
So there you have it, some of our top picks for the rough terrain and rock crawling. Your search for the right tires begins here. Shop online or at a FFUN dealership near you, and a tire expert will be happy to help you find the best all-terrain tire, guaranteed to give you the road traction your pickup truck needs.