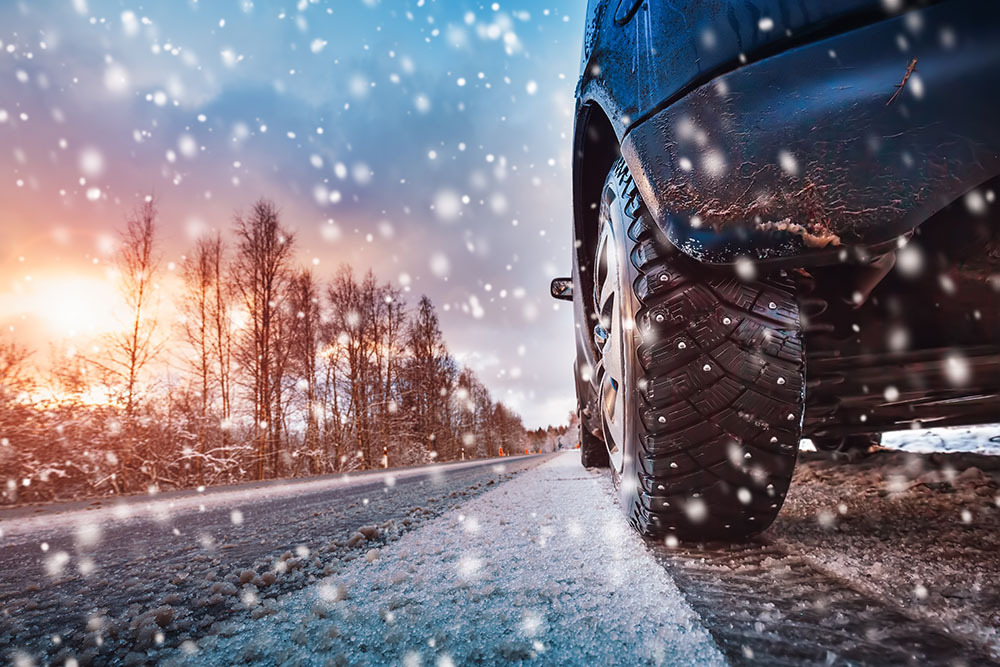 WHICH
WINTER TIRES LAST THE LONGEST?
If you live in Canada, you understand that roads can be too snowy and icy during winter, making moving around more challenging. That is why you should use winter tires to stay safe while driving on ice and snow. The best winter tires should have excellent braking performance, high traction, and resistance to temperature changes. They should also improve your car's fuel economy and increase safety performance.
While it's good to choose long-lasting winter tires, it's important to note that the lifespan of your tires depends on several factors, like frequency of use, driving conditions, and tire quality. Winter tires made from high-quality materials tend to last longer. Most of them use different silica compounds that help them remain flexible and soft. But with so many brands in the market, which ones are long-lasting?
Best Winter Tires
The quality of winter tires has improved significantly over the years. Today it's much easier to find the best snow tires for sedans, minivans, sports cars, light trucks, crossovers, and SUVs, even on Amazon. Most of these tires feature a tread depth indicator showing traction when driving on icy roads. Studdable winter tires offer improved ice traction in extreme winter conditions.
Here are some of the long-lasting winter tires.
Michelin X-ICE Snow
Michelin X-Ice Snow is reliable for driving on snow-covered roads. The X-Ice Snow's rubber compound remains flexible in cold weather conditions. These tires provide enough traction, a relatively short braking distance, and good cornering ability. Michelin X-Ice has a treadwear warranty service of up to 40,000 miles. 
Michelin X-Ice Xi3 is the best option for a studless winter tire for wet roads and other road conditions.
Bridgestone Blizzak DM-V2
Bridgestone Blizzard DM-V2 is best for trucks, crossovers, and SUVs with all-wheel drive. These tires have excellent road grip, good performance, and braking on icy road conditions. These winter tires stand out because of their lateral grooves, designed to direct slush, water, and snow away from the contact patch. In addition, Blizzak DM-V2 provides safe handling on dry roads.
Bridgestone Blizzak WS90
Bridgestone Blizzak WS90 is one of the most preferred snow tires for winter driving. These tires have a unique feature that makes them so dependable: as they wear down, they turn into all-season tires.
Blizzak has 3D zigzag sipes that give them extra biting edges, and the circumferential and lateral grooves direct snow and slush away from the contact patch. Blizzaks offer the best performance from a studless winter tire while performing better as all-weather tires.
Nokian Hakkapeliita R3
Nothing beats Nokian Hakkapeliita regarding excellent grip during snow and ice conditions. If you drive on Canadian roads and are in the market for snow tires, then Nokian should be on the list. These tires come with computer-optimized Arctic Sense sipes, a wire-like beaded mesh integrated into the tread, which acts like studs providing extra grip as the tire wears down. These tires' sidewalls are reinforced with a uniquely designed puncture-resistant belt.
Pirelli Ice Zero FR
Pirelli is a studless deep winter tire with high performance and handling ability. These tires have special winter compound and diamond tread patterns with longitudinal 3D sipes and lateral sipes at the center block.
Yokohama iceGuard iG53
Yokohama ice Guard iG53 features a high-density tread compound that helps these snow tires handle different cold weather situations. These winter tires have locking sipes that improve cornering stability, making them fit for snow-covered roads.
When in the market for winter tires, the first consideration is the durability of the tires. But how long do winter tires last? Generally, winter tires can last up to seven years though some tire manufacturers claim they can last up to 10 years. If you want long-lasting winter tires in Saskatchewan, you are welcome to TreadNation today.