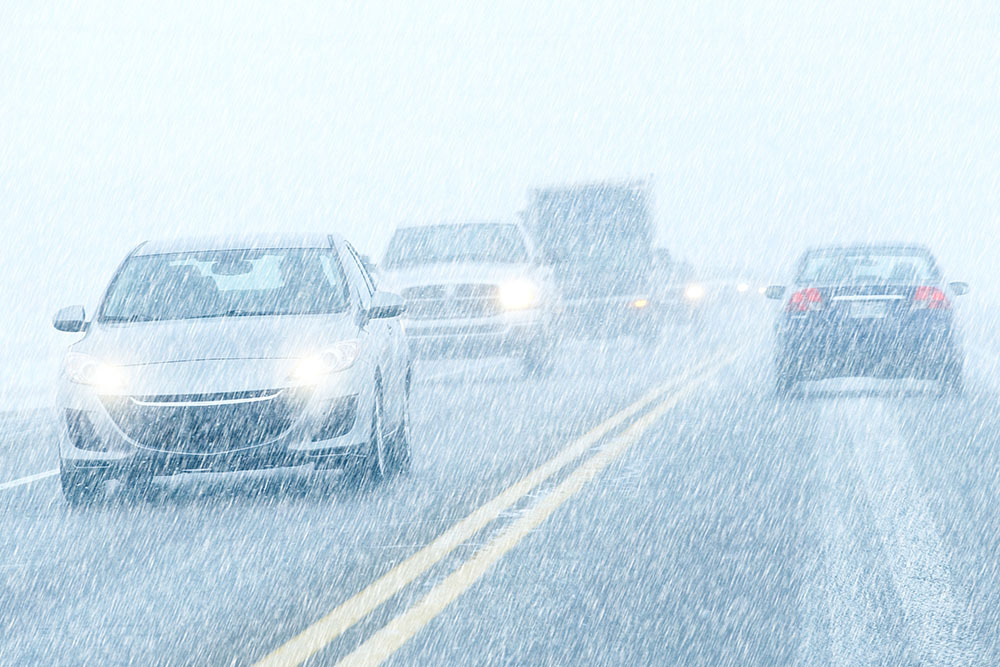 Most Canadians understand that winter driving is challenging and dangerous, even for seasoned drivers. On those slippery roads and bad weather, your driving conditions are compromised, requiring vehicle adjustment and tested winter driving tips.
Safe Winter Driving Tips
In Saskatoon and other Canadian cities, snow-covered roads are a leading cause of fatal crashes. As you prepare for safe winter driving, stay conscious of the road conditions and season and consider the following tips.
Install Seasonal Tires
An excellent driver should anticipate and avoid crises to enhance road safety in snowy weather conditions by upgrading to winter tires. They have deeper treads that increase traction compromised by icy roads, slush, and black ice. Also, ensure the snow tire pressure is suitable for any winter road to improve traction and braking.
Slow Down
Extreme cold weather, snowfall, and icy conditions decrease traction, and your vehicle will likely skid and crash. It's necessary to slow down, stay within winter speed limits, and give yourself plenty of stopping distance between cars.
Stay Home
Ontario road safety experts recommend staying home and avoiding winter driving unless it's an emergency, work, or completely necessary to prevent fatal crashes, usually during such weather.
Remove Ice and Snow
Check and clean any snow or ice build-up on your vehicle in winter conditions, especially on the windshield, mirrors, and other windows. This safety tip prevents obstructed view all around. In some states, it's a safety law requirement. That's why you should have an ice scraper in your car in winter.
Ensure Your Gas Tank is Full
If you expect a snowstorm ahead, keep your gas tank full and battery charged at least 80% for electric cars. In case of a diversion to safe areas, you will unlikely run out of gas.
Watch Out and Respect Snowplows
These are snowplow drivers focused on clearing the roads. If you run into them, keep a safe distance to avoid obstruction from the truck's big snowplow. The operators may not see your car.
Keep an Emergency Kit
Always plan for the unexpected in bad weather with an emergency or survival kit. It's valuable if you get stranded, especially at night. This pack includes a first aid kit, extra clothing, booster cables or jumper cables, a snow brush, a cell phone charger, non-perishable food, and others. 
Regular Vehicle Maintenance
Regular car maintenance in winter is necessary for safety. It ensures your brake pedals, mirrors, front and back defrosters, head and tail lights, wipers, anti-lock braking system, battery, exhaust pipe, and seat belts are functioning and clean. Check vital fluids like the antifreeze, and refill. Also, fill up the windshield washer fluid with one that does not freeze.
Avoid the Cruise Control
Don't use cruise control in winter weather. There could still be unplowed snow or black ice, which may cause you to lose control. The system may not respond quickly on such a road surface.
As you prepare and conduct a complete car checkup, consider these tips and other safety requirements and recommendations in Saskatchewan, Canada.